Hucksters hebben sinds de oprichting in 1993 veel songs live gespeeld. Dit is de lijst tot nu toe voor zover wij dat in de archieven hebben kunnen bijhouden. De originele uitvoerende artiesten of songschrijvers staan er niet bij vermeld, voor meer info over deze nummers of artiesten mail naar info@hucksters.nl en je krijgt meer informatie.
A boy named Sue
A ton of love
Alive
All you need is love
Always on the run
Angel of Harlem
Another 45 miles
Another brick in the wall
Are you gonna be my girl
Back in the USSR
Back to you
Bad case of lovin' you
Behind blue eyes
Better be home soon
Bitch
Black
Black Betty
Blue suede shoes
Born to be wild
Born to run
Boulevard of broken dreams
Brown sugar
Bring me some water
Burn
Call me the breeze
Can't get enough of your love
Cecilia
Chasing cars
Child's anthem
Clocks
Come undone
Comfortably numb
Crazy horses
Creep
Dance to the music
Dance, dance, dance
Dani California
Davy's on the road
Dead or alive
Deep Purple medley
Desire
Desperado
Don't cry
Don't look back in anger
Dream on
Do they know it's Christmas
Down Down
Easy
Easy livin'
Enter Sandman
Everybody needs somebody to love
Farmer John
Feel like makin' love
Feeling good
Fire
Fortunate son
Gimme some lovin'
Give a little bit
Give me all your lovin'
Going to the run
Go your own way
Halo of flies
Happy Xmas (War is over)
Hard as stone
Hard to handle
Have a little faith
Have you ever seen the rain
Heart of gold
Helpless
Here without you
Hey Jude
Highway to hell
Hocus Pocus
Hold the line
Holiday
Hoochie Coochie man
Hotel California
Huckley
Hurricane
Hush
I can't sleep without you
In my place
In the flesh
Into temptation
Ironic
I want it all
I will follow
James Bond Tune
Jersey girl
Joker and the thief
Jingle Bell Rock
Jingle Bells
Jump
Jumping Jack flash
Keep the faith
Killing in the name
Knocking on Heavens door
Lady Madonna
Let it be
Let me entertain you
Life in the fast lane
Light of day
Like a hurricane
Like a rolling stone
Listen to the music
Little wing
Live and let die
Livin' on the edge
Lola
Lonely boy
Long blond animal
Long train runnin'
Longview
Losing my religion
Love is all around
Love the one you're with
Make me smile
Merry Xmas everybody
More than words
Mr. Brightside
Mrs. Robinson
My friends
My generation
My lucky day
My Sharona
Never tear us apart
Need your love so bad
Nights in white satin
No one knows
Nothing else matters
Oh Well
One
One Vision
Other side
Out on the weekend
Paint it black
Paranoid
Piece of the action
Piece of the rock
Play that funky music
Please come home for Christmas
Plush
Poison
Pretty woman
Pride and joy
Proud Mary
Psycho
Purple Haze
Purple rain
Radar love
Rain on me
Remedy
Roadhouse blues
Rocking in the free world
Roll over lay down
Rope
Run to the hills
San Francisco
Santa Claus is coming to town
Saturday night
School
Schools out
Selling the drama
Sex on fire
She sells sanctuary
Shout
Show me the way
Sleepin' bird
Smells like teen spirit
Smoke on the water
Some kind of wonderful
Song 2
Space Oddity
Stairway to Heaven
Stand by me
Still believe
Still loving you
Streets
Summer in the city
Summer of 69
Sweet home Alabama
Sylvia
Sympathy for the devil
Tears in Heaven
The boys are back in town
The devil went down to Georgia
The end of the show
The letter
The one I love
The pretender
The river
The sky is crying
Through the barricades
Thunderstruck
Tie you're mother down
Time
Too far gone
Trapped
Try to live my life without you
Twilight zone
Twist and shout
Uprising
Vertigo
Waiting on a friend
Walking by myself
Waltzing Mathilda
Welcome to the machine
What I like about you
Whatever you want
When the lady smiles
When you're gone
Where the streets have no name
White Christmas
White room
Whole lotta love
Whole lotta Rosie
Who'll stop the rain
Wish you were here
Wonder wall
Wonderful tonight
Won't get fooled again
World upon my back
Yellow submarine
Yesterday
You ain't see nothing yet
Young blood
Young lust
You've got a friend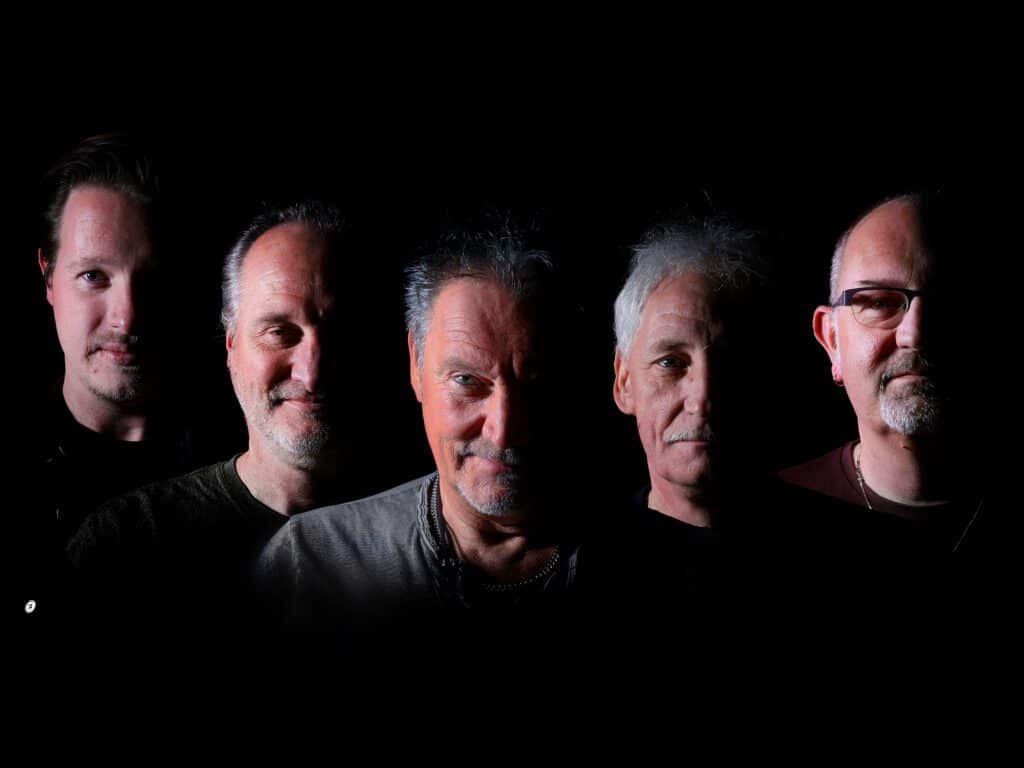 Hucksters hebben een medley samengesteld met songs uit de 60, 70 en 80er jaren die mijlpalen zijn geworden in de rockgeschiedenis. 25 fragmenten van grootse nummers vormen in bijna 30 minuten aaneensluitend spelen de HUCKLEY. Regelmatig wordt deze topper in het Hucksters repertoire live gespeeld.
De songs die HUCKLEY vormen zijn:
Paranoid – Black Sabbath
I will follow – U2
Jean Genie – David Bowie
Lust for life – Iggy Pop
My generation – The Who
Highway star – Deep Purple
Hocus Pocus – Focus
Whole lotta love – Led Zeppelin
Love in an Elevator – Aerosmith
Whole lotta Rosie – AC/DC
You really got me – The Kinks
Pretty woman – Roy Orbison
Allright now – The Free
Satisfaction – The Rolling Stones
Purple haze – Jimi Hendrix
We will rock you – Queen
Paradise city – Guns 'n Roses
Who'll stop the rain – Creedence Clearwater Revival
Schools out – Alice Cooper
Roadhouse blues – The Doors
Born to run – Bruce Springsteen
Rocking in the free world – Neil Young
Get back – The Beatles
Born to be wild – Steppenwolf
Music – John Miles